Step 1
Only Arowana of original blood type are selected as the genes must be stable and of high grade to breed the next generation of fish.
Step 2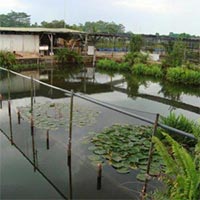 Each Arowana type is kept separate and are placed in pools with approximately 20 fish for mating and spawning. During mating, each couple will swim side by side with their stomachs touching.
Step 3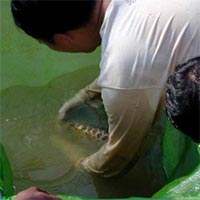 After successful fertilization the female will lay shiny eggs that are gold and orange in colour. The male will holdthese eggs in its mouth until hatching takes place and in the mean time the female will guard the surrounding habitat ofthe male. Both male and female have specific duties and our technical personnel will note the behavior and schedule.
Step 4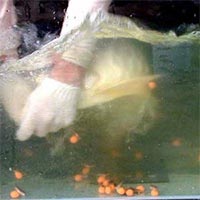 After 3 weeks the eggs are manually removed from the male fish̢۪s mouth and are transferred to the aquariumfacility to continue the hatching process. In the aquarium environment the fish also absorb the egg into their stomachs. At this point the baby fish are able to swim independently.
Step 5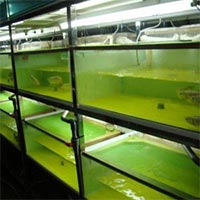 The Arowana are nurtured until they are 16cm long at which point their bodies are injected with a numbered chipidentification. These chips are sourced from the local government department.
Step 6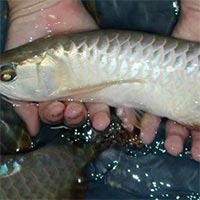 Following an inspection by the Bureau of Fisheries including the verification of chip number and quarantine the Arowana are then ready to be transported to our local and export customers.